NAWTON COMMUNITY PRIMARY SCHOOL – OUR CURRICULUM
At Nawton and Rosedale Abbey CP Schools we provide a broad and balanced topic lead curriculum with relevant and meaningful links between subjects.
Our curriculum aims to:
Provide a broad and balanced education for all our children within a safe, happy, stimulating learning environment.
Enable all our children to achieve their full potential and we will celebrate their success.
Develop the whole child- academically, physically, socially, morally, and to prepare them for future challenges in our ever- changing world.
Recognise the value of each child as an individual, and the importance of nurturing every aspect of their personalities.
Encourage each child to develop their own reasoned set of attitudes, beliefs and values as well as fostering their tolerance, kindness and respect for others.
Nurture children's self-esteem and confidence to encourage them to take responsibility and pride for all their achievements.
Promote independent attitudes towards learning.
Maintain effective partnerships between teachers, governors, parents and the community.
Curriculum Intent:
Our intention is to deliver a curriculum which is accessible to all and that will maximise the outcomes for every child so that they know more, remember more and understand more.
Our intention is that all Nawton pupils have SPIRIT: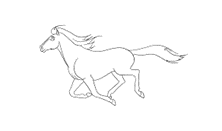 Strong sense of community
Pride in all that they do,
Independence,
Resilience and perseverance when facing challenges,
Inquisitive thinking,
Tolerance, kindness and respect to all others.